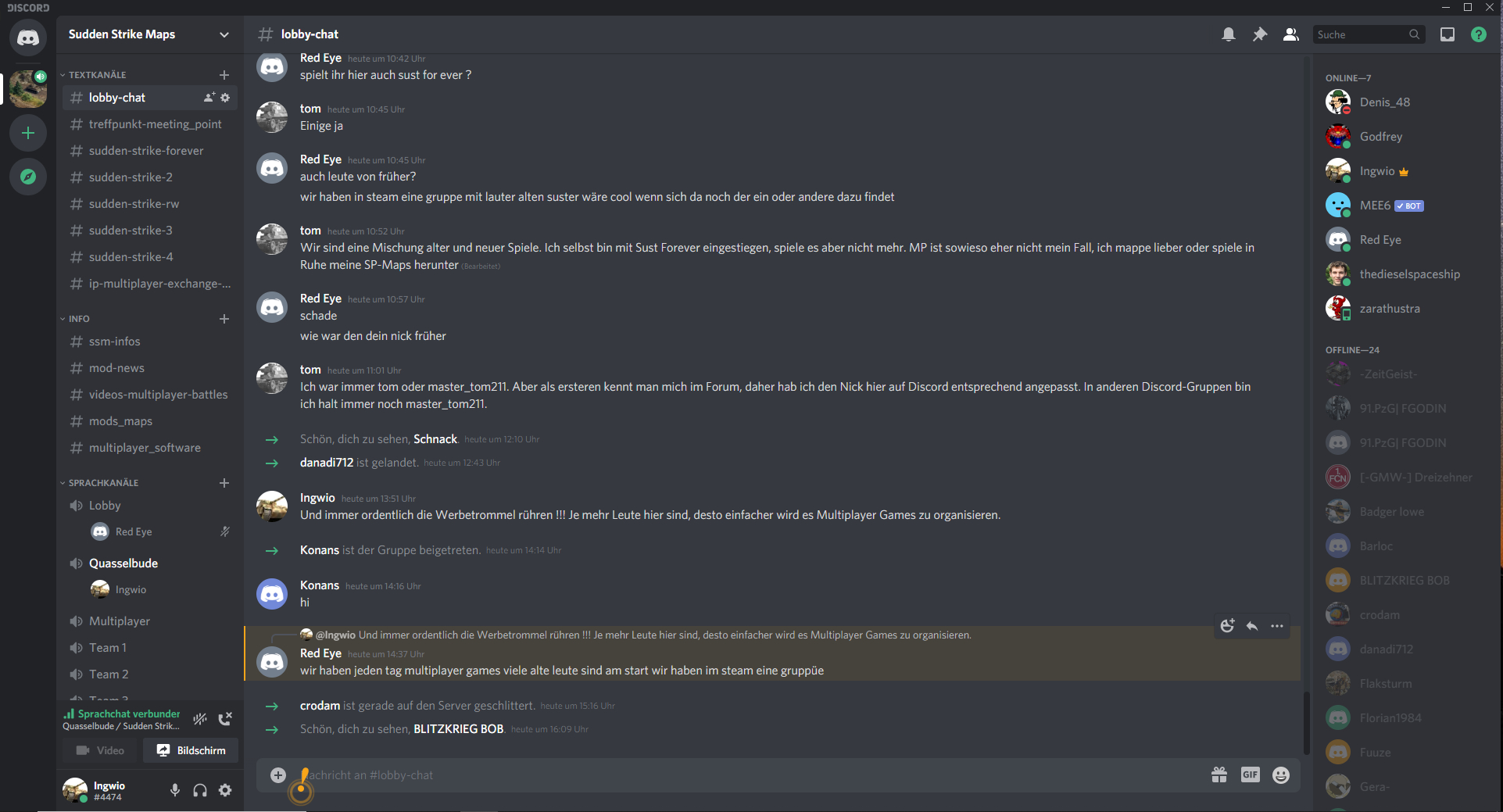 Zusätzlich und als Alternative zum Teamspeak haben wir jetzt einen Discord Server eingerichtet.Zur Verfügung stehen diverse Text- und Sprachkanäle in denen sich Spieler treffen, Informationen austauschen oder sich für Multiplayer-Gefechte verabreden können. Auf Dauer sollen hier auch noch diverse Informationskanäle entstehen, wie man beispielsweise Multiplayer am Laufen bekommt usw. Testet es einfach mal aus...
English (google translation):
In addition and as an alternative to Teamspeak, we have now set up a Discord server. Various text and voice channels are available in which players can meet, exchange information or arrange to meet for multiplayer battles. In the long run, various information channels should also be created here, for example how to get multiplayer running, etc. Just test it out ...
Einladungslink / Invitation link : https://discord.gg/5wfhvUdF4n